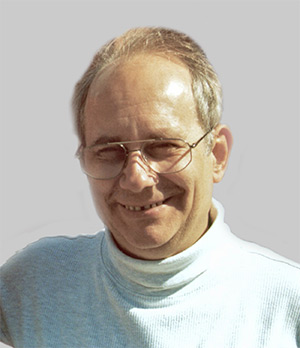 Rolf Bernhard Unland *1944 † 2005
The author
My husband,
Rolf Bernhard
, was diagnosed with cancer in December 1997. After a temporary improval and a search for alternative healing methods he established a connection to a spiritual world in 2001, where dwarfs and faeries wandered about. He was inspired by them on his long walks in the woods of the northern
Black Forest
and gathered and wrote down the stories to make a book from them.
Until he passed away it was a strong wish of his to publish these stories and I turned this into reality in November 2007 - on his 63
th
birthday - by publishing the book
Fairy Tales of the Northern Black Forest
.